A Classic Lago di Como Ristorante
More than 10 years of rich tradition
Lago di Como Ristorante has recently undergone a significant remodel, and is proud to announce a new partnership with Matteo and Lindsay. With this new collaboration, Lago di Como is more dedicated than ever to bringing you the best traditional Italian dining experience possible. Our passion for Italian cuisine, combined with Matteo and Lindsay's expertise and love for the culinary arts, ensures that every dish we serve is of the highest quality. Whether you're looking for a classic pasta dish or a fresh seafood platter, our menu has something to delight every palate. Come and experience the new Lago di Como Ristorante for yourself – we can't wait to welcome you!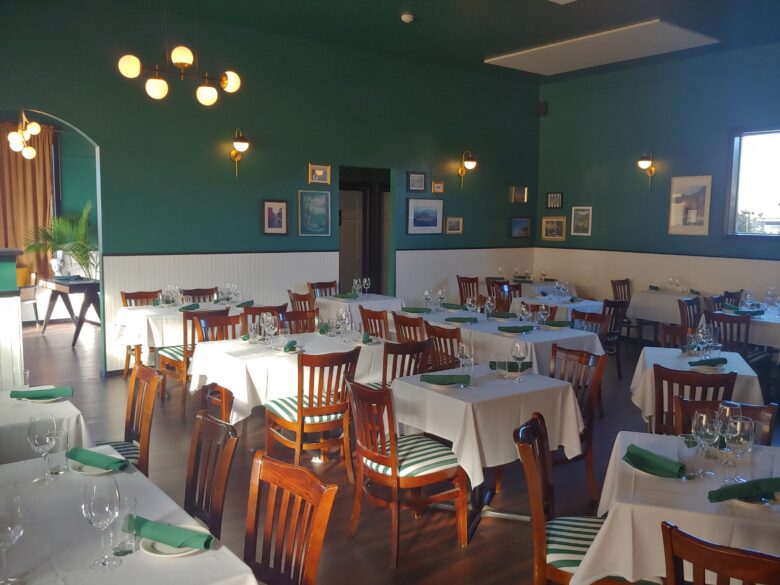 Some of the best pizza I've had anywhere and I lived in NY so I am picky! The sauce is perfect and that really makes the pizza extra good.
Complete transparency, out of towners, tried to book a table for 6 at "another" eatery nearer to our airbnb but the young woman on the phone was SO uninspired to help in any way, that I called Lago Di Comp, I am SO glad I did. My husband and I got to sit at our own table and the birthday girl and her 3 guests had the table next to us! Our waiter was brilliant, he didn't condescend to the girls but treated them as paying guests. I wish I had remembered to ask his name. The food was excellent! 3 gnocchi orders with different sauces, my salmon on a bed of spinach and garlic was perfect! Chocolate cake disappeared in an instance and the Tiramisu was as light as a feather and lasted a fraction longer than the cake. When we got home we discovered that a ring, a birthday gift had fallen off in the restaurant, I called to ask if it was found could we pick up next morning. The delightful gentleman who answered the phone said " give me your address and I will drop it off if we find it". 20 minutes later there was a knock on the door - he not only found the ring he brought it to us. I would highly recommend eating here; delicious food, great people and the prices are very reasonable for the deliciousness! Thank you all at Lago Di Comp
Everything was perfect.  Their bread is the best. Minestrone soup - better than any I've ever had.  Fettuccine alla Bolognese - sauce was good but the pasta was fabulous.  Veal Scallopini with lemon sauce - I wanted more lemon in the sauce so the owner brought me fresh and warm sauce with more lemon and OMG - I made the extra sauce my dessert by asking for more bread and dipping it in the sauce.  I am full and fulfilled.
Never disappoints, the veal lasagna may be a must before you die! I'm grateful that Lago has stayed open during Covid, keep up the great cooking and exceptional service! Cin Cin!
My family and I have been loyal customers of Lago di Como for a long time.  Had a take out order last night and it was wonderful.  My favorite is the Cacicucco (seafood stew) also ordered the Fettuccine Bolognese and Scaloppine di Pollo.  Food was very flavorful, hot and in a container that did not alter the taste of the food!  Many restaurants that offer take out or delivery put the food in cardboard. Lago continues to have an excellent menu and is a good value for the quality.
We live within walking distance so I don't quite explain why it took us so long to eat here. Food was amazing. Fresh. Original. Authentic. We ate outside where they have set up a safe deck under the tree lights. It was great and such a fun thing to do after so much COVID time. Marco our waiter was the real thing. Fantastic Italian accent that brought the whole experience to a new level. It was restaurant week so they had some great specials too.  We will be back.
The food and staff here were fantastic.  Following good covid rules.  It feels like your neighborhood Italian joint, welcoming and delicious.  We Will definitely be back.
This is one of the best Pizzas in town and the service is awesome!!  Been there many times now and always send new people there and they always thank me for the suggestion!!
We love this place. Reliably yummy and consistent high food quality. We love the Caccuco, the polenta in particular. Also always enjoy their fish and meat. Tip; you can ask for a side of sautéed spinach.